Pedro Pinheiro, MD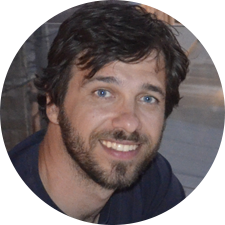 Pedro Pinheiro holds a medical degree from the Federal University of Rio de Janeiro (UFRJ) and is a specialist in Internal Medicine and Nephrology, certified by the State University of Rio de Janeiro (UERJ) and the Brazilian Society of Nephrology (SBN). He is currently based in Lisbon, Portugal, with his credentials recognized by the University of Porto and the Portuguese Nephrology Specialty College.
Professional experience:
Pedro Pinheiro has over 20 years of medical practice in both outpatient and hospital settings, including experiences in:
General Emergency Services.
Internal Medicine Wards.
Nephrology Wards.
Kidney Transplantation.
Hemodialysis Clinics.
Intensive Care Units.
He has been the creator and editor-in-chief of the mdsaude.com website since 2008.
Regional Medical Council Registration Number in Brazil: CRM RJ 730092
Portuguese Medical Association Registration Number: 47883
---